Volkswagen Scirocco (1st generation)
Volkswagen Scirocco is a two-door mid-priced coupe, based on the 1st generation Volkswagen Golf.
The car is named after the scirocco, a type of a desert wind in the Mediterranean region. This type of wind is called Ghibli in some countries. Another car manufacturer, Maserati produced cars under the name Ghibli.
The 1st generation of Volkswagen Scirocco was sold as Volkswagen Rabbit in the US between 1975 and 1981.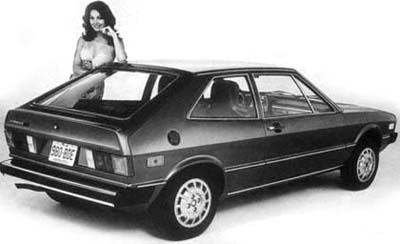 Model years
1974
1975
1976
1977
1978
1979
1980
1981
Product line