Ferrari 599 GTB Fiorano (2007)
Ferrari 599 GTB Fiorano is a V12 engined two-seater grand tourer produced by Ferrari.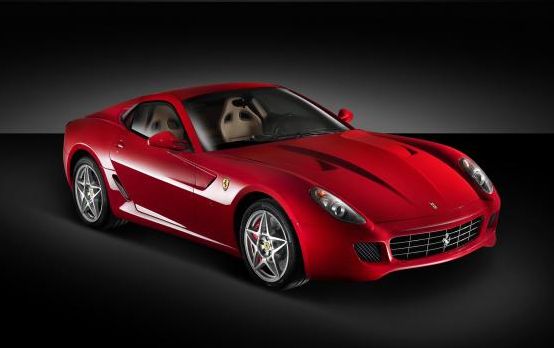 The 599 in the name reflects the engine size: the car comes with a 6-liter V12. GTB stands for Gran Turismo Berlinetta - and that means a high-performance coupe for touring. Fiorano is the home track circuit of Ferrari.
The 599 was unveiled at the Geneva Motor Show on February 28, 2006. The model came as a replacement for the 575M Maranello. The first model year of the Fiorano is 2007; though the first cars were produced in 2006.
The car was designed by the Pininfarina studio and Ferrari's Frank Stephenson. The Ferrari codename of the model is F139.
Specifications
Car
Make
Ferrari
Model
599 GTB Fiorano
Chassis
Type
Coupe
Seats
2
Engine
Type
Otto
Layout
V12
Capacity
5999 ccm
Acceleration
0-100 km/h in
3.7 seconds
Performance
Top speed
330 km/h
Model years
Product line
Predecessor: Ferrari 575M Maranello