Opel GT (1968)
Opel GT is a sports coupe (a "grand tourer") introduced in 1968. The car is based on the Opel Kadett.
Around 100 000 models were built. The most of its production was sold in the US, where it was nicknamed baby Corvette, for its similarity to the Corvette of the day, the Stingray.
An exciting feature of the car is its drop lamp: it is opened and closed by turning around its longitudinal axis. This is done manually with a handle in the cockpit, which is connected to the lamp by cables.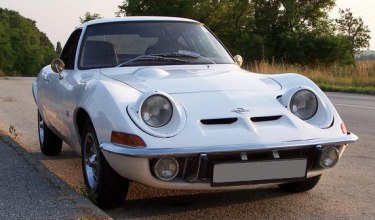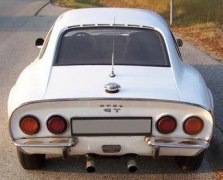 Engines:
1.1 l, 60 hp
1.9 l, 90 hp
Product line